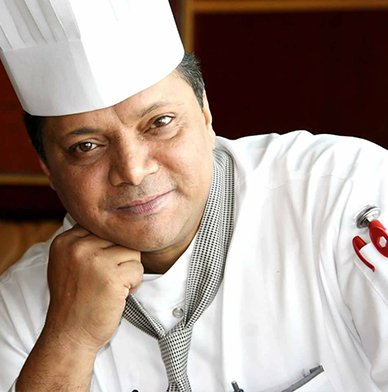 Mr. Tony Khan is one of the most prominent figures in the Hotel and Culinary industry internationally and in Bangladesh.
Mr. Tony Khan hails from Khulna, he started his career in Singapore some 37 years ago and graduated from Sydney, Australia and further studied in Melbourne and Miami, USA.

Known for his eclectic style of cuisine he is awarded as a "Top 10 Chef in the world 1998", in Melbourne and "Chef of the year 1991" in the Pacific, PNG.
Mr. Khan has traveled and prepared food at five-star hotels and cruise liners globally, he has incorporated all these influences into his cuisine.


At TKCi, Mr. Khan is excited to share his experience with future generations and contribute to the skills and development of the hospitality industry in Bangladesh.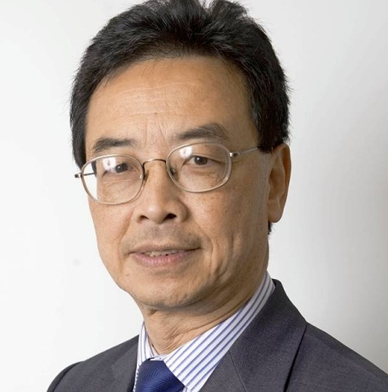 Thomas Chan is the co-chairman of the Chinese Catering Association (UK) and the Asian Catering Federation. Over the years he has led many campaigns on issues affecting the Chinese catering sector and the wider Chinese community in the UK.
Working in partnership with the Chinese National Healthy Living Centre, the Healthier Chinese Takeaway Menu Project" was launched with funding from the British Heart Foundation and other public sector bodies. 
Thomas has been involved in the setting up of different Chinese community centres in London and the London Chinese Health Resources Centre. He is a qualified food safety trainer and business support consultant.
He has been involved in local politics for 12 years and was Mayor of the London Borough of Redbridge in 2009/10. Since 2010, he was commissioned by the Lord Lieutenant as a Deputy Lieutenant of Greater London.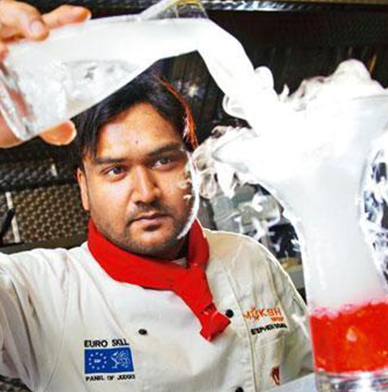 A Welsh executive chef and TV television personality, originally from Mumbai, Gomes is renowned for his molecular gastronomic take on Indian recipes. He is a fourth-generation chef, His father, James Gomes, worked at India's first five-star beach hotel there, before working in, USA and UK, as an executive chef in hotels and restaurants. Stephen's grandfather served as a chef on board a battleship during World War II.  His great grandfather was Head Chef at the Eastern Shipping Company during the Raj.
In 2015, he was awarded two AA Rosettes for Moksh; the first Indian restaurant in Wales to do so. He was named Ethnic Chef of the Year at the Craft Guild of Chefs' Awards 2015.  In August 2015, Stephen was chosen to represent Wales on BBC2's Great British Menu. Other accolades including the Ethnic Chef of the Year Award at the UK Craft Guild of Chef's award 2015; Goldstar Welsh Curry Chef of the Year at the Welsh Curry Awards 2014; and Goldstar English Curry Chef of the Year at the English Curry Awards 2013. He has held the title of 'Best UK Indian Chef' with the Cobra Good Curry Guide for a large part of a decade.
At a ceremony at the House of Commons, Stephen Gomes was crowned the ACF's Outstanding Asian and Oriental Chef of the Year 2017.
In 2019 DUSK won the LUXlife award for Best Fine Dining Shisha Experience.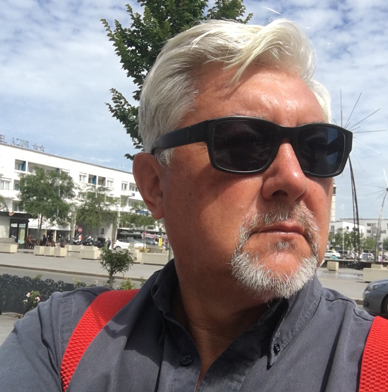 George Shaw, a former BBC journalist and restaurant inspector for the Good Food Guide.  He has edited Nine to Five, Capital Life, Thai Life and Highend magazines and published the Islington Restaurant Guide.  He was chairman of judges in the inaugural Kent Restaurant Awards. George is the founder and CEO of the award-winning Avocado Media restaurant marketing consultancy.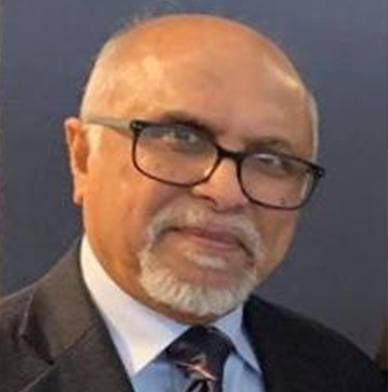 Mr. Shahagir Bakth Faruk is a very renowned community figure who has longstanding knowledge and experience in community development and voluntary activities including acting as a Judge for Asian Curry Awards, Brick Lane Curry Festival and Curry Competition organised by British Bangladesh Chamber of Commerce and Industry et al. He served as an important member of the Judges panel in the most reputable "Catering Circle " in a series of events organised by community TV Channel S which made huge impact in the catering industry nationwide.

He has authored a book on Food Hygiene in Bengali which also made huge impact among the catering workers whose first language was not English .

Mr Faruk was involved in the Restaurant Training Program in Brick Lane which helped the restaurant sector to grow and prosper. He worked voluntary with former DTI and participated in a food exhibition called "Foodapest" in Budapest. He has contributed through his writings on HACCP and other Food Safety and Health Safety issues in many magazines and journals.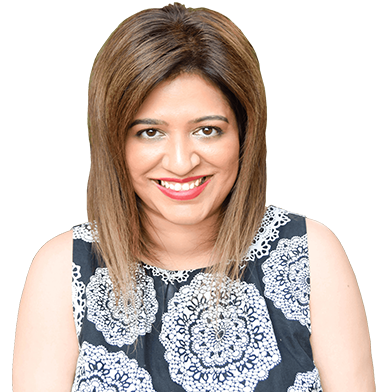 Ria Amber Tesia is a food critic, Guild of Food Writer, author, content creator and Best of Bolton Winner. She reviews restaurants and loves championing good food and great spaces. She is a prolific cook and food writer, frequently trialling recipes in her test kitchen in Derby and featuring them on her food blog. Ria has been involved in judging several food and drink awards and sits on six judging panels in the UK. She is currently working hard on her debut cookbook whilst putting the finishing touches to her third novel.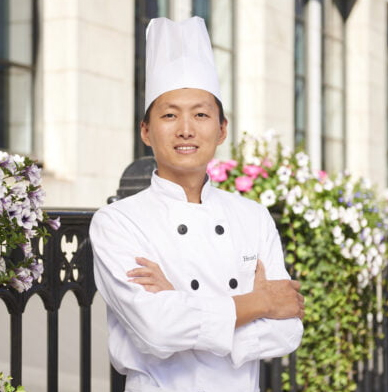 Ken is a renowned Chinese cuisine Master Chef with more than 20 years of experience – both in China and Britain.

He moved to work in the UK in 2008 and for 5 years he has been the Executive Chef at an award-winning Chinese restaurant in the heart of London. Under his leadership the restaurant earned the AA Rosette Award, Certificate of Excellence from Trip Advisor and Diners Choice Award.

Chef Ken Wang is also the founder of the Gourmet Chinese Chef Ltd, a culinary consultancy company which actively promoting Chinese culture and cuisine. He hosts Master classes, supports new restaurants to set up Asian menus and trains local chefs in specific Chinese cookery skills.

Wang has achieved various accolades including the Cook Master qualification.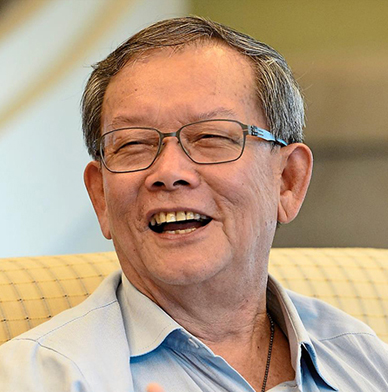 Teddy Chen, a serial entrepreneur and restauranteur, who breaks barriers and champions culinary diversity.  Over the past 3 decades, Teddy Chen has built and sold successful businesses, most notably his recent restaurant empire, where he brought award-winning South-East Asian culinary delicacies to many of London's hotspots.  From his Guinness World Record breaking freshly hand-pulled noodles to one of London's most talked about halal Malaysian eateries, Teddy Chen has London's taste buds covered.    


Teddy Chen's understanding and exploration of London's vibrant scene started in the 70's, when he immigrated to the UK from Malaysia.  His immigrant journey in the 80's, at the height of rock and roll, landed him a character defining career in the music industry at EMI Records.  At EMI Records, Teddy shot up the ranks to become their International Affairs Manager, working with the likes of Queen, Sir Cliff Richard, Duran Duran and Sir Paul McCartney.  Teddy broke barriers and championed diversity, as the only Malaysian Chinese to become part of the UK executive team, by leveraging his boundless charisma and marketing prowess.