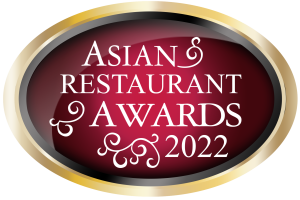 MEDIA RELEASE
Tuesday, 13 September 2022
Scotland Asian Restaurant Awards 2022
Following the extremely sad news of Her Majesty's death last week and the forthcoming state funeral, this year's Asian Restaurant Awards (Scotland) finals event has been postponed.
The awards dinner was due to take place on Monday, 19 September at the Sheraton Grand in Edinburgh, and has now been rescheduled to take place at the same venue on Tuesday, 1st November 2022 following the official period of mourning.
As the awards organisers, the Asian Catering Federation would like to expresses its deepest sympathies and condolences to the family of the late Queen Elizabeth II as we mourn the passing of our inspirational and beloved sovereign.
For further information, please contact:
Bill Shaw, PR Specialist
bill@billshaw.uk.com
07974 720669
Editors' Notes:
 The Asian Catering Federation (ACF), which represents the nation's 30,000 Asian and Oriental restaurants organises the only awards open to all Asian cuisines: Bangladeshi, Burmese, Chinese, Filipino, Indian, Indonesian, Japanese, Korean, Malaysian, Middle Eastern, Pakistani, Singaporean, Sri Lankan, Thai, Turkish and Vietnamese.

The Awards' main sponsor is Just Eat, the market-leading online food ordering and delivery platform.  The awards are also supported by Work Permit Cloud (WPC).

The ACF strives to deliver real returns for its members within the Asian catering industry, helping them to find financial success, achieve excellence, and build customer loyalty. It aims to unite Asian caterers on one platform; campaign for greater recognition; achieve members' common goals through partnerships with government and other organisations; provide help with training and create rewarding careers in Asian catering.

The sector employs over 100,000 people and contributes more than £5 billion to the UK economy.